2021 All Car Meet Schedule
All vehicles welcome!
Please join our efforts in sending care packages to deployed American troops!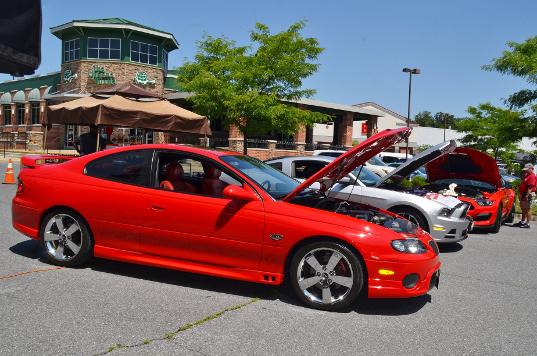 ~ 2021 All Vehicle Meet Schedule ~

The 2021 All Vehicle Meets at The Greene Turtle are on Sundays from 10 AM to 1 PM
Second Sunday of the Month
No Rain Dates. Please check here and on Facebook for weather related updates.
~~~~~~~~

Remaining 2021 Car Meets are as follows, along with Facebook event links:
November 14 , Sunday at The Greene Turtle - https://fb.me/e/2i9x4TWzl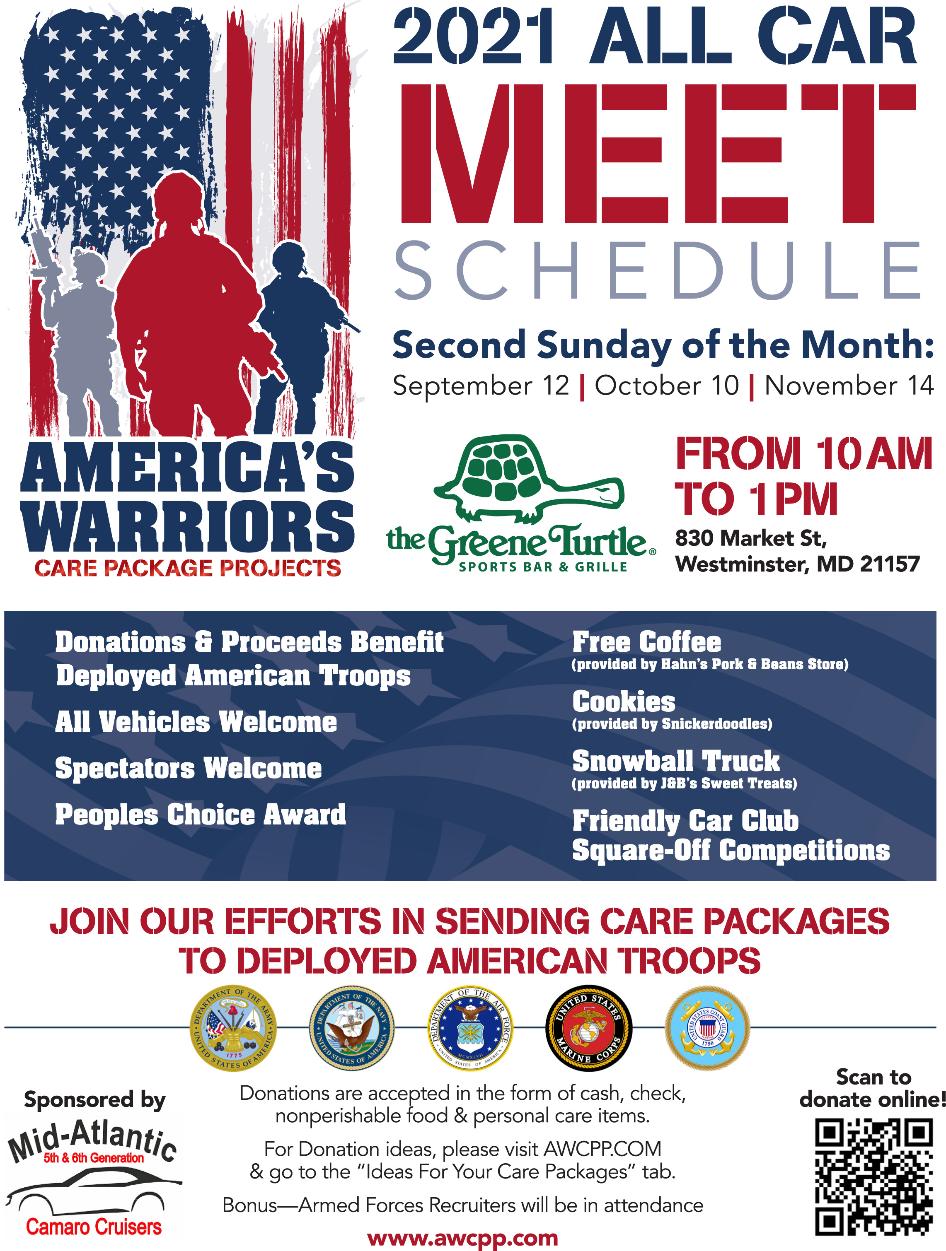 ↑ Click to download a copy of this flyer. ↑
About the All Car Meets at The Greene Turtle
The Car Meets are not official "car shows" meaning there are no entry fees. There will be ONE award: the "People's Choice." T

he Car Meets are fun, family friendly social events.

All vehicles are welcome: All makes and models; any year. Cars, hot rods, classics, race cars, Jeeps, trucks and motorcycles are all welcome.

The Greene Turtle will have "Funds for Friends" at each of these Car Meets meaning that they will donate 20% of your meal and beverage purchase. Be sure to pick up a Funds for Friends coupon from us. Thanks Greene Turtle! You may also show this to your server on your phone.

Free coffee while it lasts donated by Hahn's Pork & Beans Store


Donations are accepted in the form of cash, check, nonperishable food & personal care items.

To make a donation online,

please click here to go to the "Donate Now" tab.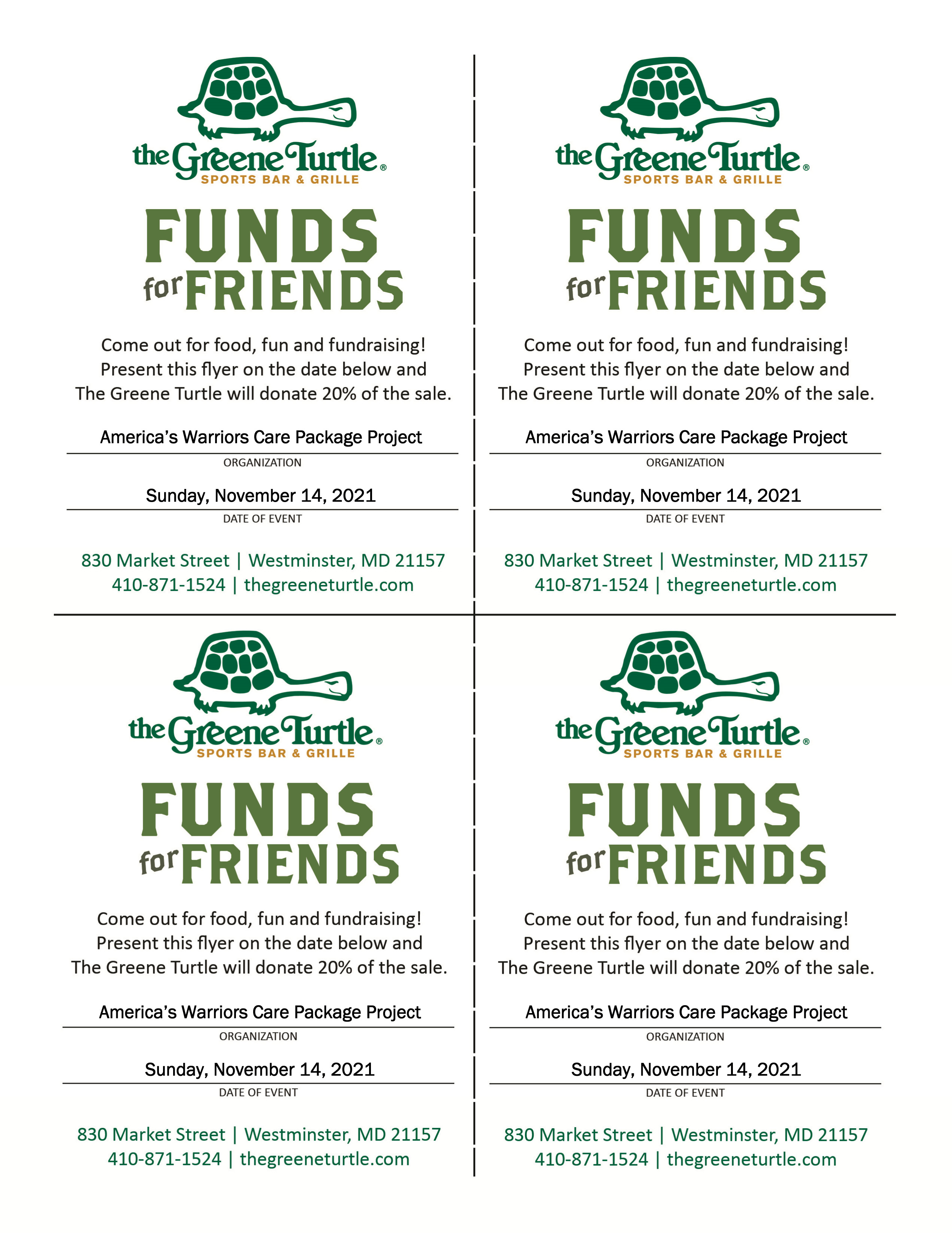 ↑ Click to download a copy of this flyer. ↑
Congratulations to Luther Aberts!
His stunning 1967 Ford Mustang
won the "People's Choice Award"
at The Greene Turtle in Westminster, MD.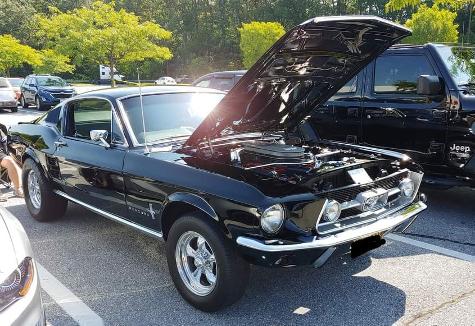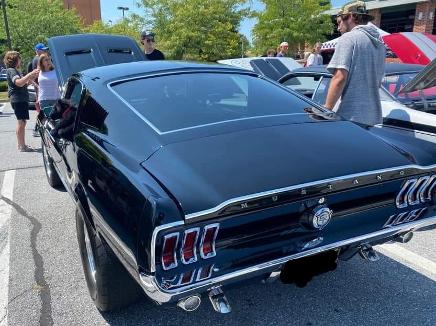 © Copyright America's Warriors Care Package Projects