Holiday Gift Ideas for the Troops
due date: novemvber 15, 2023
*Please drop off at one of our community Drop Box locations on or before November 15, 2023.
Contact the Project Manager to schedule a large drop-off. CarePackageMoM@gmail.com. The sooner, the better as it takes our team time to sort, package and ship the goodies!
If you should have any late donations, they will NOT be accepted until after the 1st of the year. They will NOT arrive in time for the holidays, however we will gladly accept them in January for our Valentine's Day project.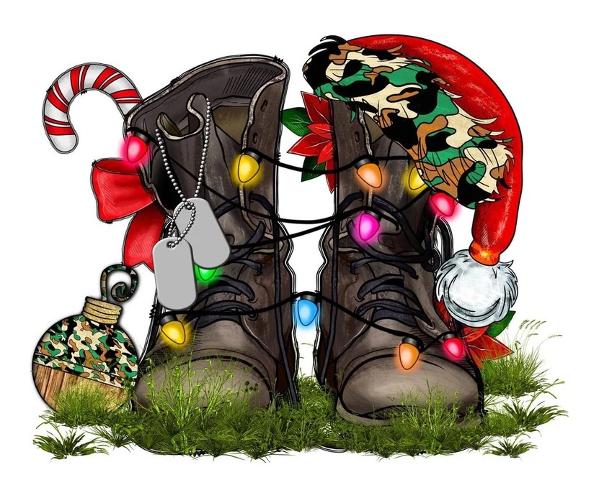 Click on image below to download/print a copy of the list of ideas.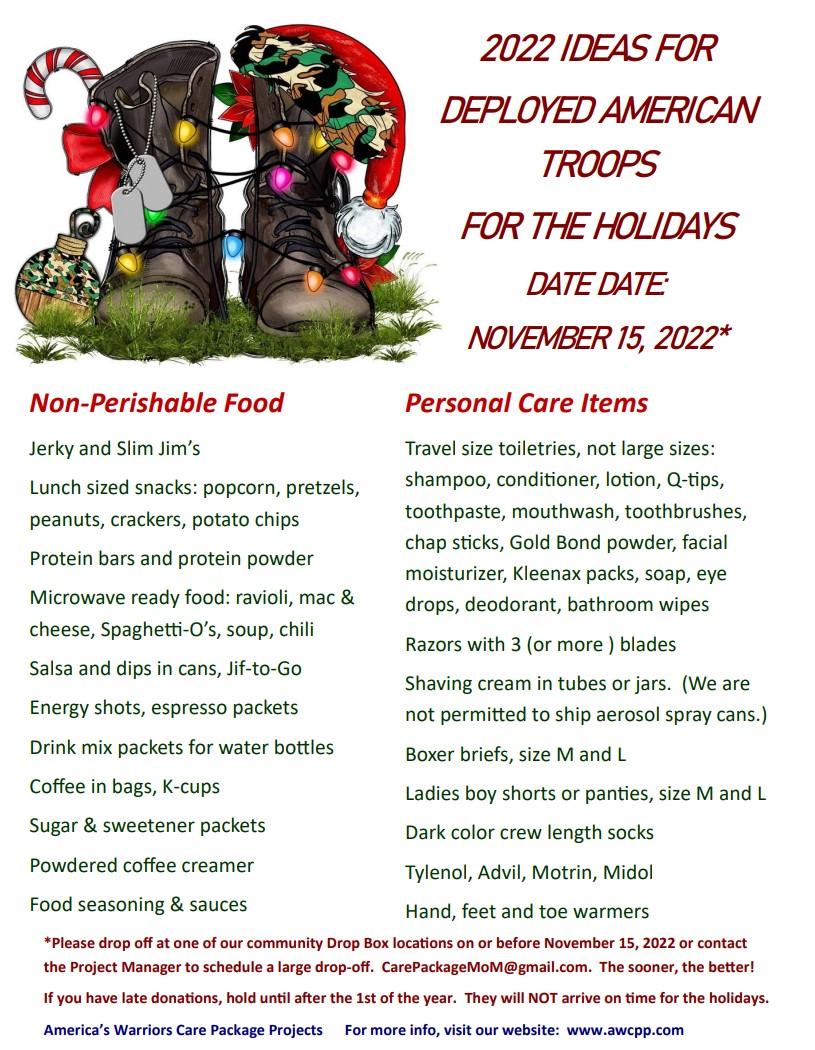 Please send your goodies our way! They may be dropped off at one of our Community Drop Box locations. Donations for postage are also GREATLY needed and much appreciated. In addition, orders may be shipped directly to us through Amazon, Target, Walmart, etc. Please contact us if you are interested in doing that.
© Copyright America's Warriors Care Package Projects