Ideas for Care Packages
thE NEEDS VARY DEPENDING ON THE UNITS AND THEIR LOCATIONS SO THE LISTING MAY CHANGE AS NEEDED.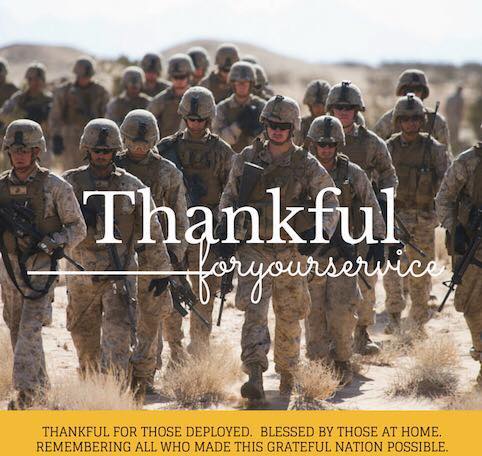 Please send your goodies our way! They may be dropped off at one of our Community Drop Box locations. Donations for postage are also GREATLY needed and much appreciated. In addition, orders may be shipped directly to us through Amazon, Target, Walmart, etc. Please contact us if you are interested in doing that.
Click on image below to download/print a copy of the list of ideas.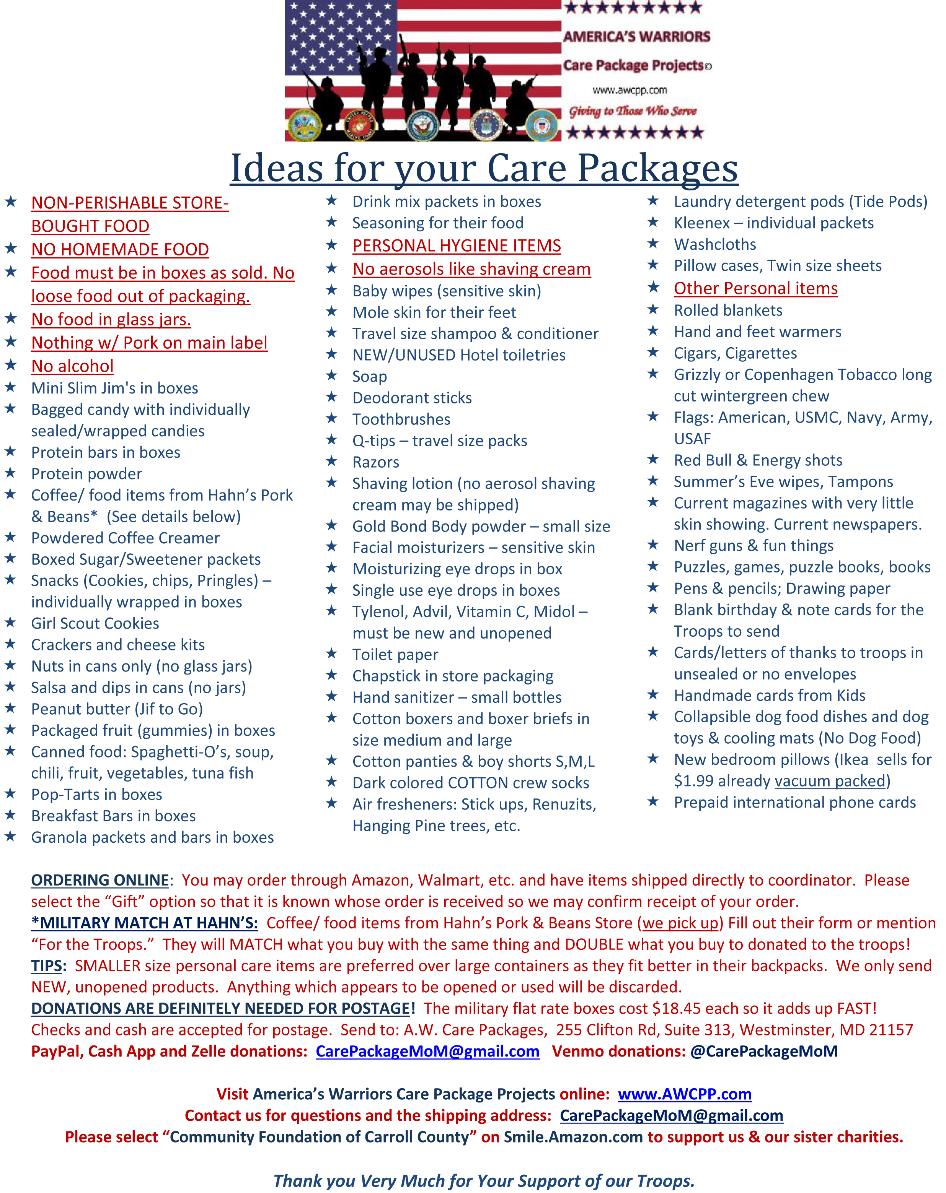 Scroll down to download/print a copy of the tri-fold brochure.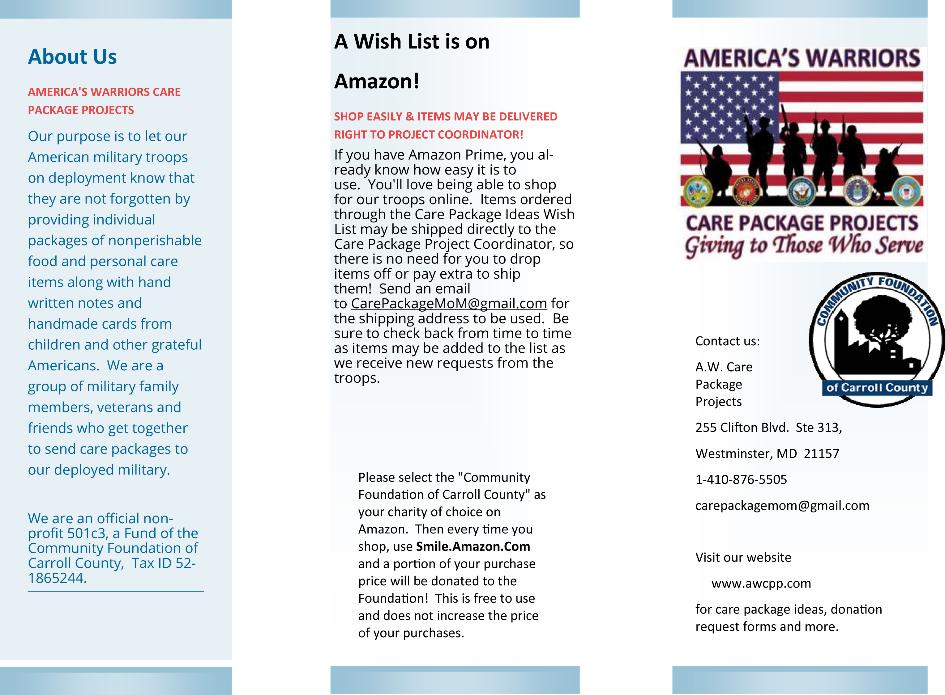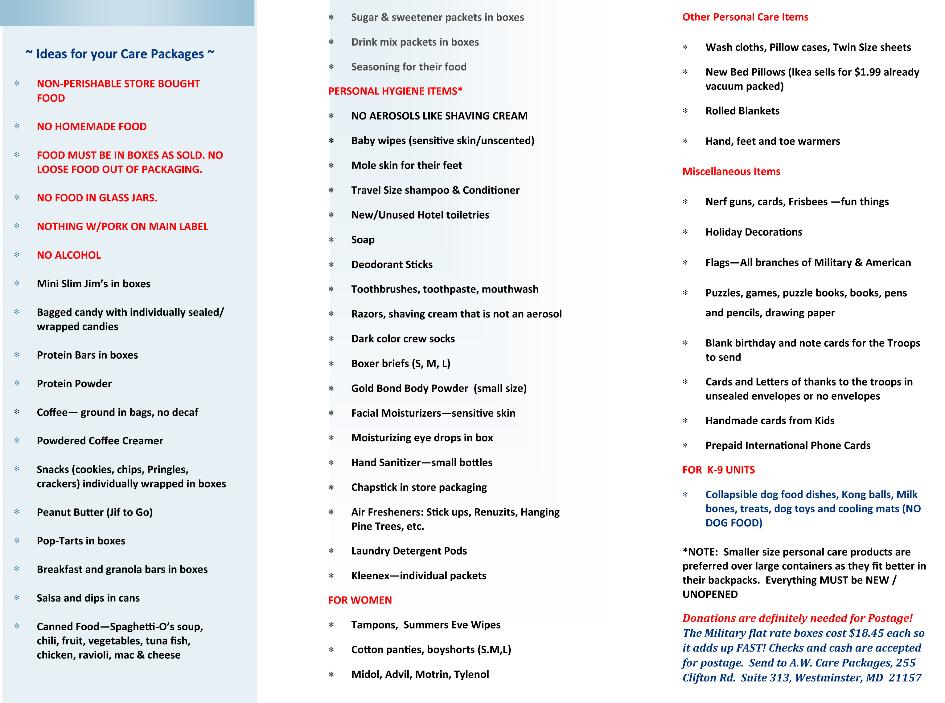 © Copyright America's Warriors Care Package Projects