Stuff a Trailer!
A partnership with Babylon Vault Company
Starting Saturday, March 26 through Sunday, May 1st, we are holding a community "Stuff A Trailer" drive for care packages for our deployed military. With deployments increasing and those already deployed, we want to send them a little comfort of home through care packages from a grateful community.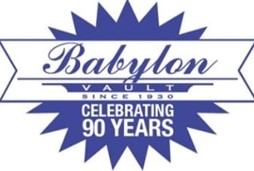 COLLECTION PERIOD:
MARCH 26 - MAY 1, 2022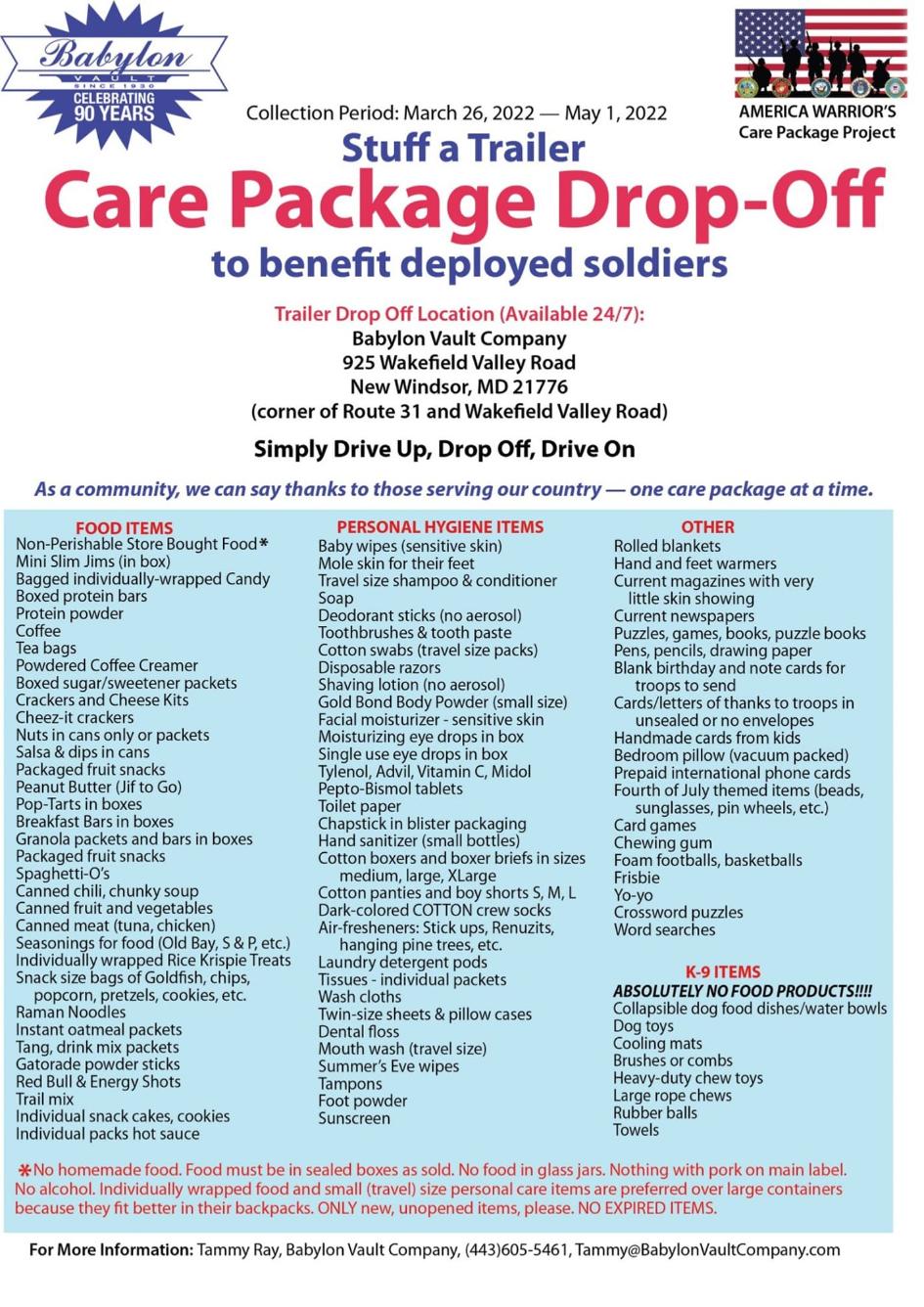 America's Warriors Care Package Projects is partnering with Babylon Vault to get the packages to our deployed military.
The team from AWCPP has been supporting their Wreaths Across America program in Carroll County from its inception in 2018. This year, we met and truly connected, discovering another shared desire to give back to those who serve. We are very excited about this partnership. We thank Babylon Vault Co. for all that they do to give back and what they do to honor our veterans.
See the flyer for items that our service members and their K9 working dogs would enjoy and could use.

All items must be in new condition, in original sealed packaging. No homemade goodies are permitted. Snack (individual packaging) and travel size is ideal. We appreciate the generosity of our community and thank you for your support.

The trailer is easily accessible on the corner of Wakefield Valley Road and Route 31 in New Windsor, MD (address is in the flyer). Trailer is open 24/7. Simply, drive up, drop off, drive on.

Please share with family, friends, businesses and let's show our deployed service members that Carroll County is grateful and thankful for their service.

If anyone is interested in donating to help with postage, please reach out to Tammy at phone or email in the flyer.

Handwritten notes and cards are welcome! These uplifting notes are sure to bring a smile to those thousands of miles away from home. Great project for families, scout, youth, civic groups. No last names or addresses should be put on the letters or notes please and should be in unsealed envelopes.

Thank you for your support!!

#carrollcountymd #babylonvault #americaswarriorscarepackage #newwindsormd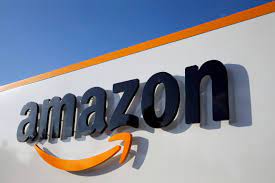 From an Amazon van straight to the trailer!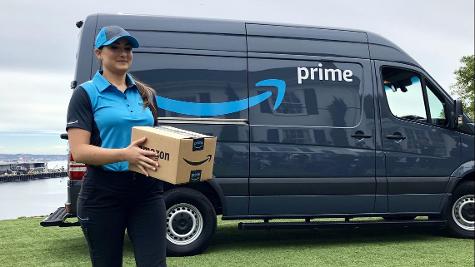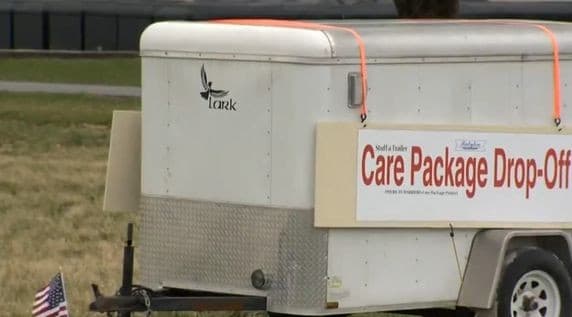 You may order on Amazon from our "Stuff a Trailer" wish list.
Your order will be shipped directly to Babylon Vault Company!
Click here to order from Amazon.
Thank you for your support!
© Copyright America's Warriors Care Package Projects